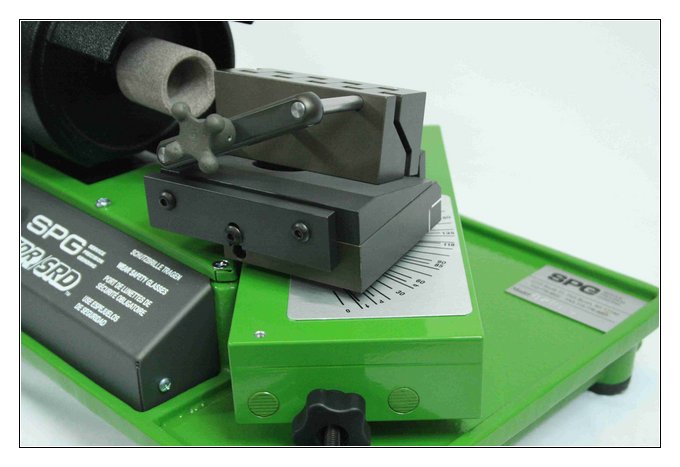 Model 92-P
TDR/SRD Drill Point Splitter
Dedicated Drill Point Splitter Point Split Drill sizes 1/8″ – 1/1/2″ OD.
FACTORY PRICE:
$2,760.00
• Point Split Drill sizes 1/8″-1/1/2″ OD., larger diameter drills can be split adding a larger drill chuck.
• SPG Wheel Truing Mechanism for quick redressing of Diamond wheels.
• Contact SPG for more details on the Metal workers V-Series Model.
Call 315-776-9602 to Order or Email Us
Model 92-P Accessories / Replacement Parts
REPLACEMENT WHEEL FOR TRUING MECHANISM (92 P 9290-P)
$21.00 ea
LARGE DRILL CHUCK, 3/4 TO 1-1/2 DRILL DIA. (92 P 9600-P)
$374.00 ea
DIAMOND WHEEL TRUING MECHANISM (92 P 9761-P)
Super Abrasive Wheel Dresser
$258.00 ea
DIAMOND WHEEL (92 P 9770-P)
$380.00 ea
BORAZON (CBN) WHEEL (92 P 9780-P)
$405.00 ea
All Internet Prices are Manufacturer Pricing subject to change without notice!